Beauty Rewards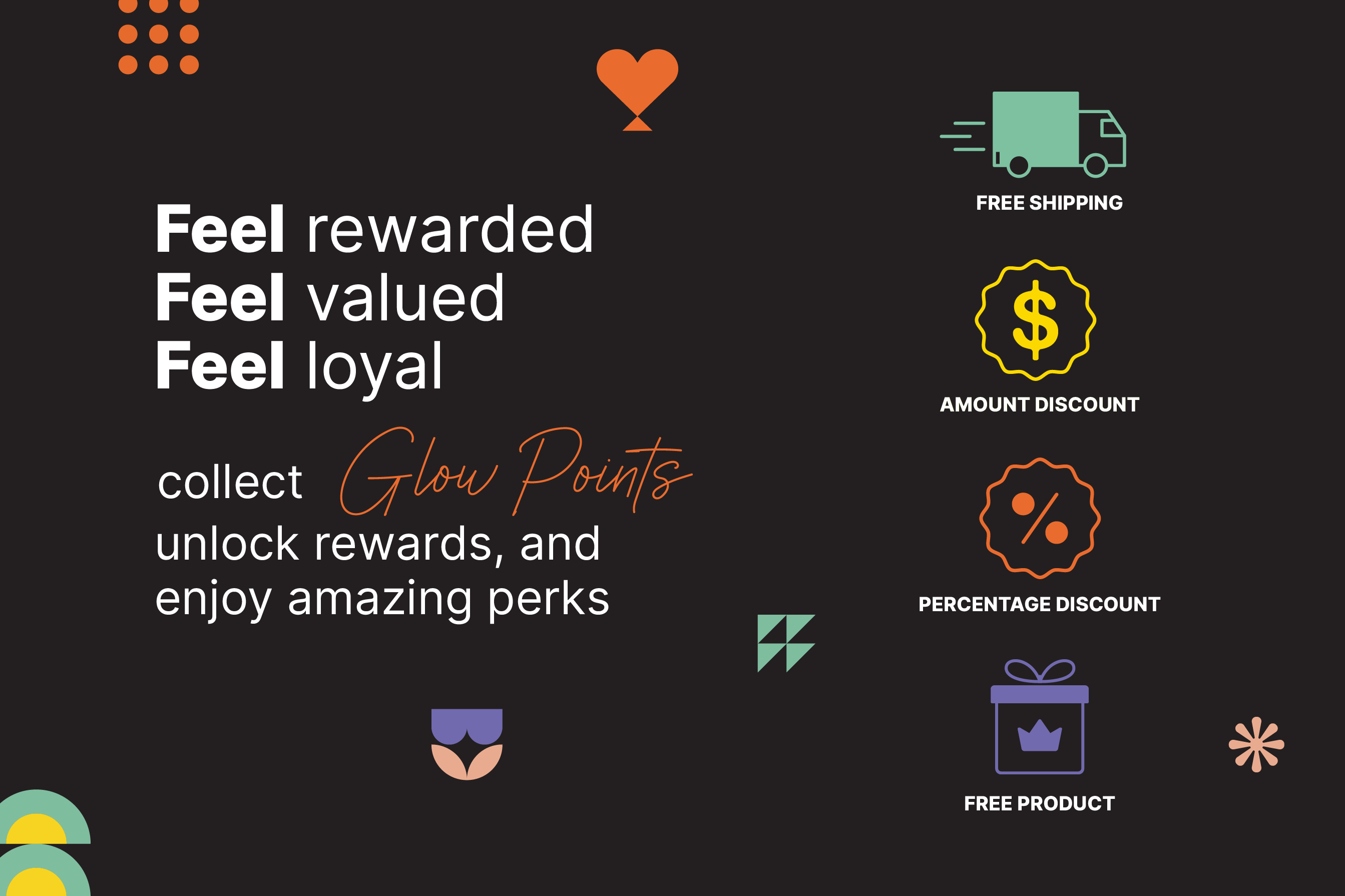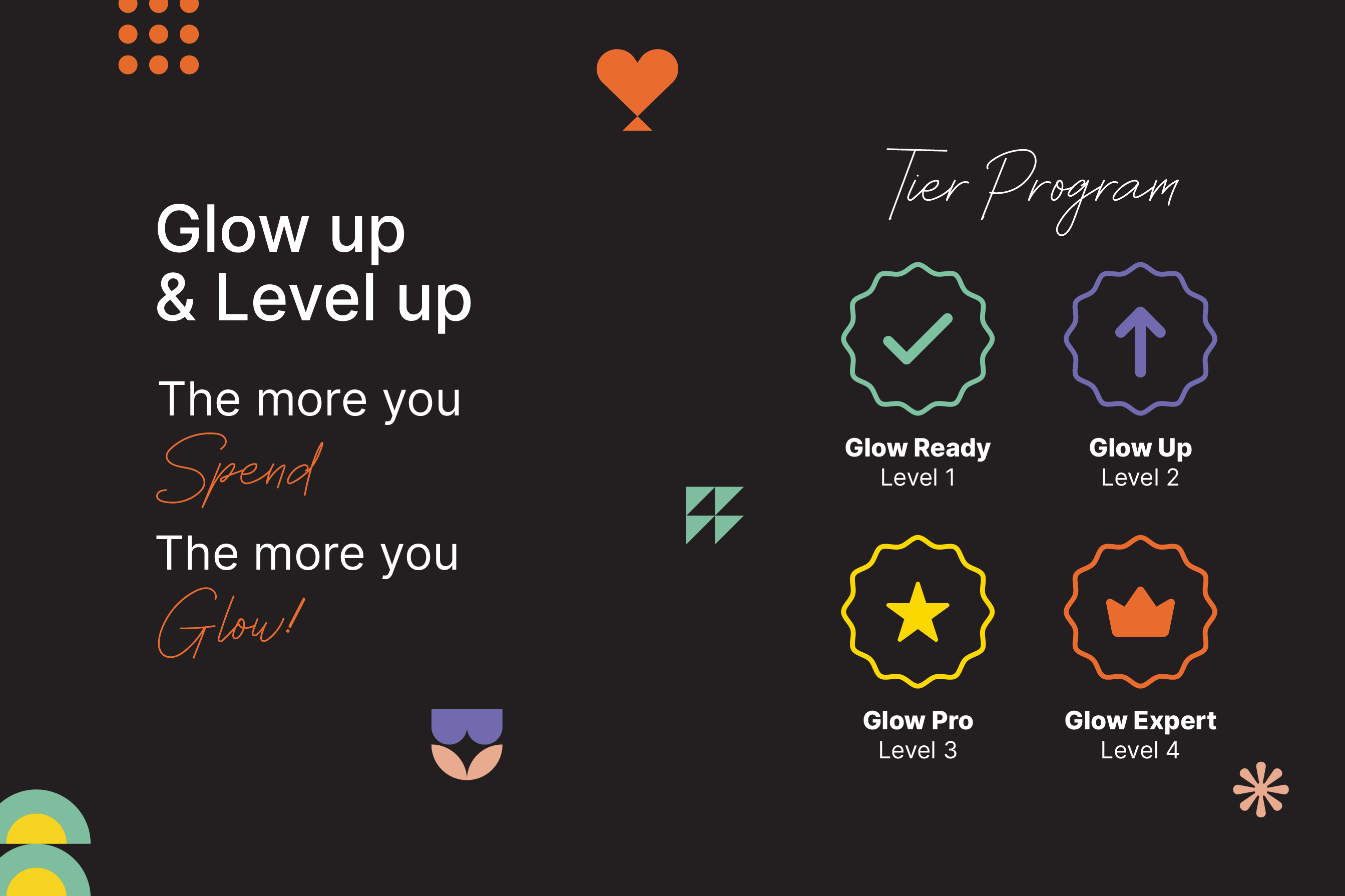 Tier Program
Benefits 
Glow Ready
Level 1
Glow Up
Level 2 
Glow Pro
Level 3 
Glow Expert
Level 4
Join 
Free to join
Spend 100$ / year 
Spend 600$ / year
Spend 1000$ / year
Birthday gift 
50 Glow Points
100 Glow Points 
150 Glow Points
200 Glow Points
Points multiplier events 
x1.5
x2
x2.5
x3
Redeem yor Glow Points for Free shipping
Exclusive voucher rewards
5$ voucher for 1500 Glow Points 
10$ Voucher for 2800 Glow Points
20$ for 5000 Glow Points
50$ for 11500 Glow Points
Exclusive discount rewards
Redeem your points for free products 
Early Access to Sales
 
 
Early Access to New Product launches 
 
 
 
One-on-one skincare consultation 
 
 
 
Access to exclusive events
 
 
 
Got a question? Find below answers to our most frequently asked questions
Simply log in to your account or create an account if you still do not have one.
Log in to your account to see your Glow Points balance. You will see the points, that can be used right away, as well as any pending points. Pending points will become active 7 to 14 business days after you receive your order.
You earn 10 Glow Points for every 1$ spent.
You can also collect Glow Points for Creating an account, Leaving a review, Connecting with us on our Social Media platforms, Subscribing to our newsletter and Referring your friends!
Your Glow Points expire 12 months after your last order.
Glow Ready:
Once you create an account, you get into the Glow Ready level.
Glow Up:
You reach the Glow Up if you spend between 100$ and 599$ within 12 months.
Glow Pro:
You reach the Glow Pro level if you spend between 600$ and 999$ within 12 months.
Glow Expert:
You reach the Glow Expert level if you spend 1000$ or more, within 12 months.
Your Glow Level will be valid for 12 months from the date you entered that Level. During this 12-month period, you will need to spend the required amount for each level to remain it, or you will risk being moved down a Level.
The exclusive discount rewards will have different values based on your tier levels, and each reward requires a different number of points. They are seasonal, keep an eye on your inbox to be notified when we launch new discount rewards.
You will be able to multiply the points earned based on your tier level, while purchasing some brands and products.
Keep an eye on your emails! We will let you know of any upcoming events throughout the year.
Once you reach the Glow Expert level, contact us by email on support@feel22.com to book your consultation with our skincare specialist.